Baby girl is growing like a weed over here. I feel like each week there's something new going on with her. Here's some recent pics and highlights:
Love those beautiful eyes.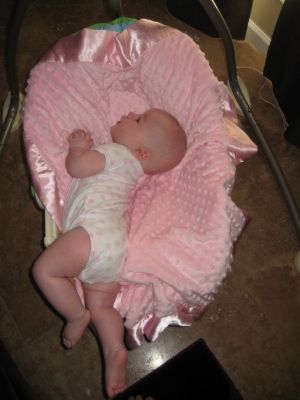 The moment we realized she's too mobile for the swing.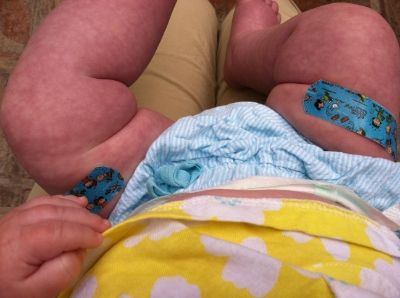 After her 4 month shots. Poor baby. And poor mama! She was cranky for 2 days after this.
About a month ago Elsie had a couple ear infections back to back. This was taken on a Sunday afternoon after she started screaming bloody murder in the middle of church. I took her home early and after a couple more hours of screaming took her to urgent care. I feel so bad for little babies when they can't communicate and don't understand what's going on with their little bodies.
This was taken the next morning after a couple doses of antibiotics. Thank heaven for modern medicine!
She felt that she deserved a nap about an hour after she woke us all up at 5:30 am this past Saturday. Stinker.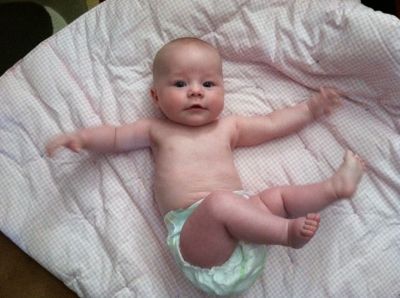 As Owen likes to say..."She's maked!" (Yes, with an M.) I love those cute baby chunks!
Elsie is officially a roller. It's quite funny because she hates being on her belly. She try so hard to get from her back onto her belly but once she's there she gets so mad because she doesn't like it!
She makes all sorts of fun noises. Half the time they sounds like cries, even when they aren't. And she's into a new really loud, high-pitched squeal/laugh thing. It's very cute!
No one can make her laugh or smile as much as her brother. No one. She's obsessed.
At her last checkup she was 90th percentile for both head and height and 75th for weight. Where did this big baby come from?!
She is an early bird. Doesn't matter if we put her to bed at 7 or 8:30, she likes to wake up before 6 most of the time. And since it's light out by then there is no convincing her to go back to sleep for at least an hour or two. It helps me get up early and work out before Russ goes to work, though!
She's not much of a cuddler but she does like to smile and laugh a lot. The total opposite of her brother at that age in every way.
She's kind of a show off. I'll have her facing out in the baby bjorn at the store or somewhere and people always stop and say how cute she is because she's smiling huge for them.
Love this girl and excited for more of that personality to come out!