I think Easter has become one of my favorite holidays since having kids. It's just a low key event that has a lot of meaning. This year we invited the same two sets of neighbors over to dye eggs that we did last year, and we had another great time together! We all dyed eggs, the kids played with a bunch of water toys and got soaked, and we pigged out on a delicious chicken chimichanga lunch. It's so fun to have great neighbors!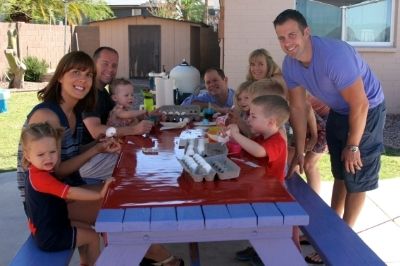 The crew as we started to dye eggs.
Me and my man.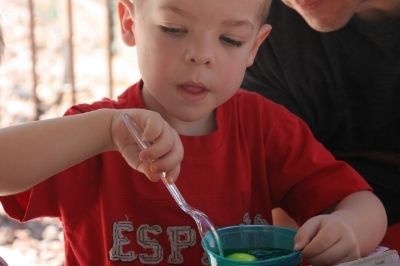 Owen. I didn't get many pictures of him since he was off running around and shooting water with the big kids most of the time. He had so much fun!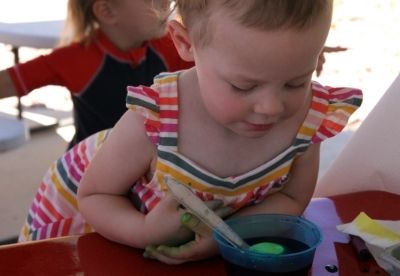 Elsie was very into the egg dying this year!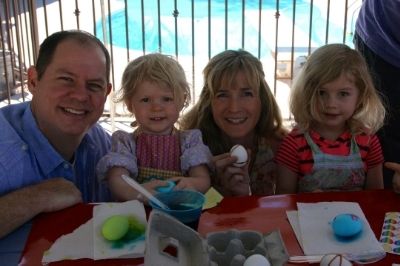 The Smiths that live next door.
Elsie was actually sweet most of the time, but this is her telling off Lisa because she was trying to clean up Elsie's spill and Elsie thought she was trying to take something from her. Oh, Elsie.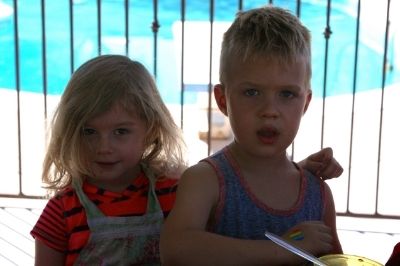 Riley and Jett...Owen's buddies.
Pretending to have a family shot with Craig and Tatum.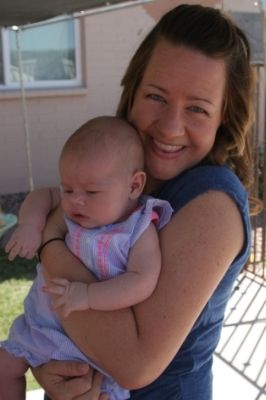 Tatum obviously was having a great time.
Elsie and her buddy/enemy, Clara, pigging out on Easter cupcakes after lunch.
Since Easter is on Conference Sunday this year, I put the kids in their Easter outfits a week early this year. I was trying to get a cute picture of all three and it just wasn't working until I told Owen to kiss Elsie. Then I got these gems!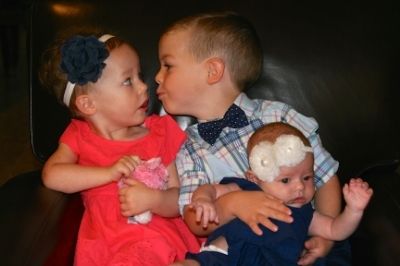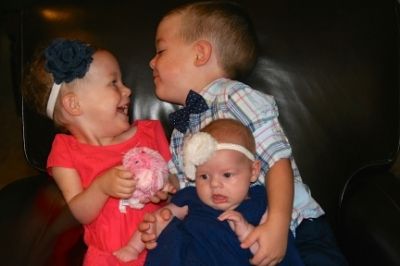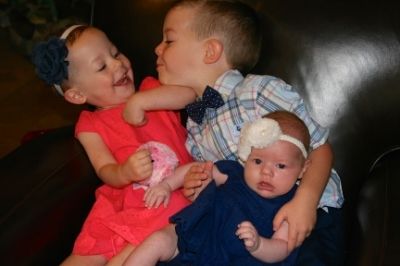 I seriously wanted to eat Owen up in his outfit this year...SO handsome!
Now we are looking forward to and Easter FHE lesson tonight and the real Easter festivities next Sunday!