So the temperatures have still been in the 90's here, but the mornings and evenings have been beautiful and next week the highs are in the 70's...so I'm not complaining! The kids have been loving this Halloween season and all the fun things there are to do. I've been loving it too!
For family night last week we walked to a church about half a mile away and picked out our pumpkins. Elsie chose a small one that was rotting on one side. It was $1, so whatever. Owen picked out a small deformed one. Russ and I chose a normal one that might actually work for carving if we ever get around to it this week!
On our way. These two sure look more and more alike these days!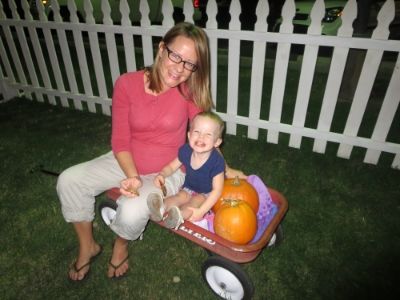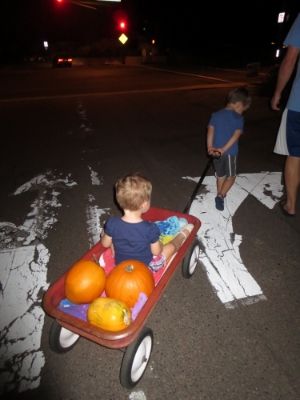 Then two Saturdays ago we all went to Tolmachoff Farm, which is my favorite farm/pumpkin patch in the valley. For the last 3 years I've taken the kids on a weekday but wanted Russ to go this year. I won't be going a Saturday again...we got there at opening time and it was packed! Blah! The kids didn't notice, though, and had a great time.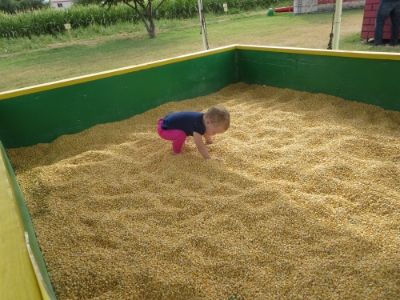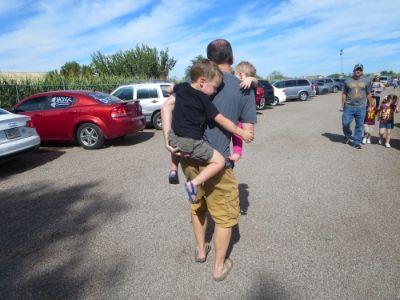 The kids were both happy that daddy could come. :)
Last night we pulled out the small pumpkins and decorated them. I got some kits from Target (Thanks, Tara!) which made it easy peasy. We were going to paint them first, but the kids just wanted to get into the stickers. Fine by me!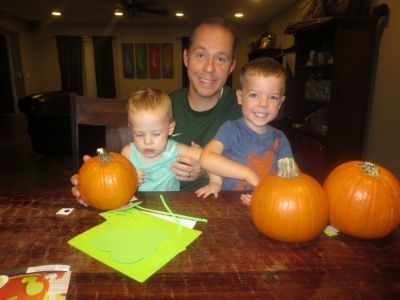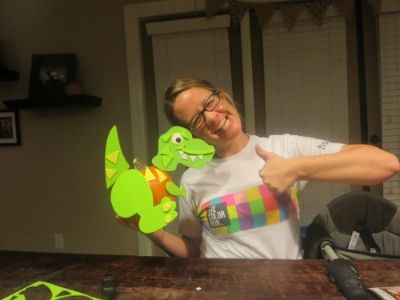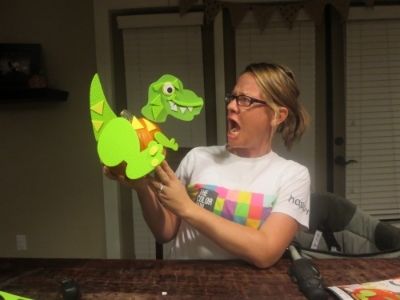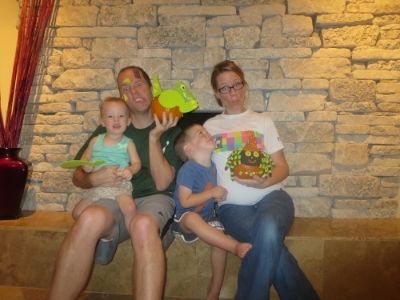 We ended the night by all piling in Elsie's room with the lights off and watching someone get arrested right outside our house. It was kinda fun!
Part two with kids in their costumes will be coming shortly. Yay for fun holidays!