Many people have asked me how life is with two kids so far. I'm just gonna be honest here...it kinda sucks! By saying this I must clarify: I love Miss Elsie. A lot. And Owen's actually taken to this whole big brother thing very well and has made me very proud. And I know things are going to get better. But I just want to be able sleep every once in a while! Or eat dinner without a screaming baby. Or do my hair one time this week. Or not forget to brush my teeth multiple times a week because every time I think about it the baby starts crying. That's not too much to ask, is it??? :)
But although this newborn stage is pretty rough, I do still love looking at pictures of my kiddos. Not sure how Russ and I made such cute ones, but I'm proud of us!
Still working on the "you need to hold her head up" thing.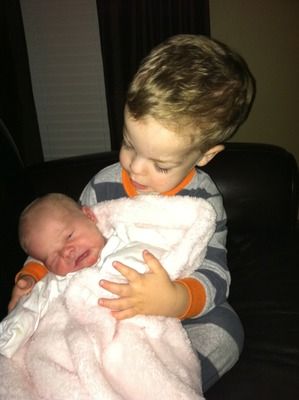 Owen's Mr. Potato head pieces are coming in handy already.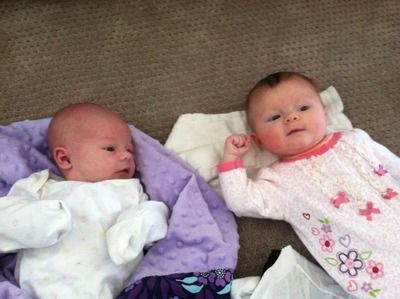 With Elsie's BFF, Clara, who lives next door.
Sharing all his toys and a kiss with little sister.
Elsie's first bath. She loved it at first...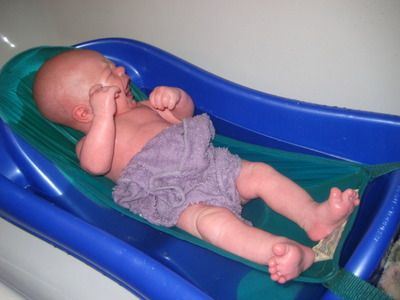 Then the screaming began and wouldn't stop!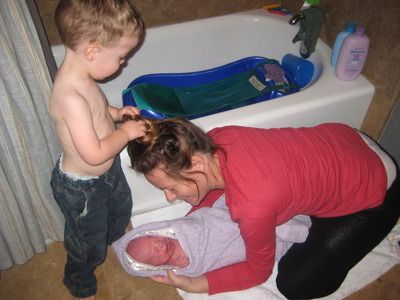 Owen ripping out my lovely ponytail (yes, that's sarcasm) while I'm trying to calm Elsie down.
Still screaming even after she's all dressed! In case you can't tell, this baby cries a lot.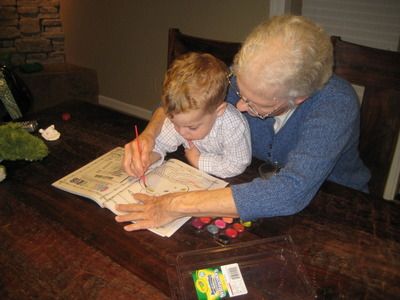 Grandma and Grandpa Perkins came for a few days last week and Owen loved having someone available to play with all the time again.
And Elsie loved all the snuggles.
So sweet when she's sleeping.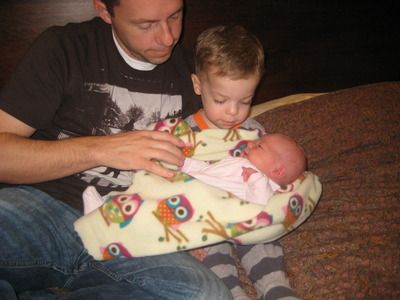 My three loves.
Elsie learning to use the iPhone.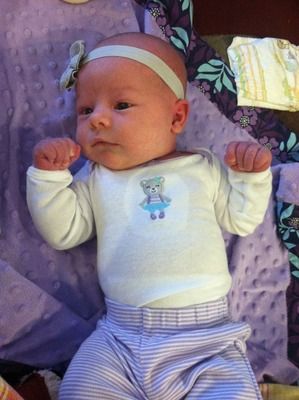 All dressed up with nowhere to go.
Definition of bed hog. This is why she's only come into bed with me once and it will be the last time!