Elsie Lorene Perkins finally made her way into the world this past Sunday! I don't have a ton of time to sit and write her birth story right now, but it was long. And painful. And long. And PAINFUL! But it was still better than when Owen was born so that's progress, right? She weighed 7 pounds 15 ounces, I don't remember the height (I seriously had to ask her weight like 4 times because I kept forgetting, I was a little out of it). We love her so much! She's pretty calm, although she's got some lungs from 1-4 in the morning when she wants to eat and hang out. I was playing Legos with Owen last night and looked over at Elsie resting in her swing and at our messy house and realized that I'm now a married woman with two kids...how did that all happen so fast!??!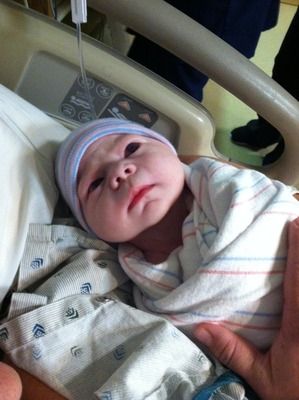 Right after they cleaned her up. She was very alert and taking everything in.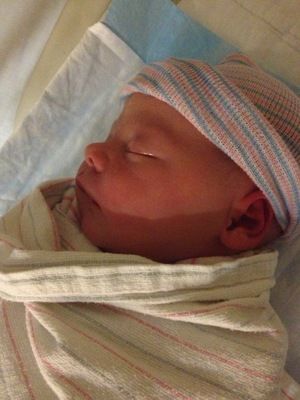 Russ wrote on the board in my room during labor that our baby's name was gonna be Sacajawea. Those nurses sure can lie..."Oh, that's...cute!" Thanks, Russ.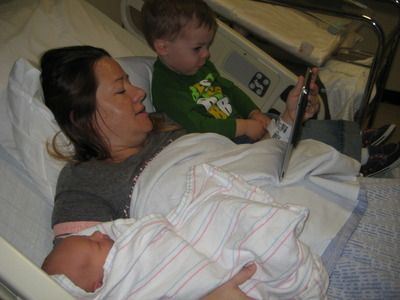 A horrible pic of me, but I loved when Owen climbed into my bed and watched a movie with me. I tried really hard to sit up and get a cute pic with my kids but it just wasn't happening. I still can't sit straight up, fyi.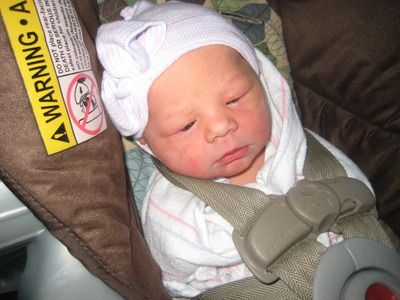 About to head home for the first time!
She's a big fan of the pinky finger, just like big brother.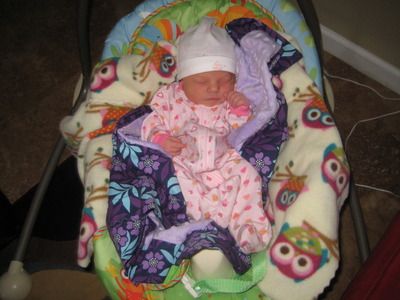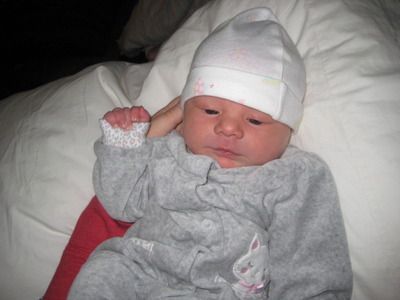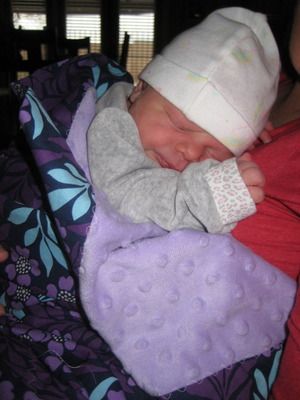 She's so snuggly!
Today was the first time Owen's even got close to Elsie voluntarily. The hardest part of the whole transition for me has been when Owen visibly wants more of my attention and I just can't give it to him and him not wanting anything to do with Elsie. I know it's good for him in the long run, but with my hormones all out of whack, it's caused me a few tears. But today I went into the kitchen to get a drink and came back and he was right next to her smiling and touching her. One step at a time!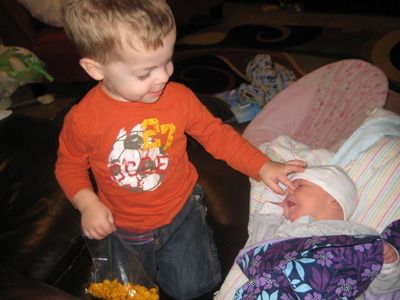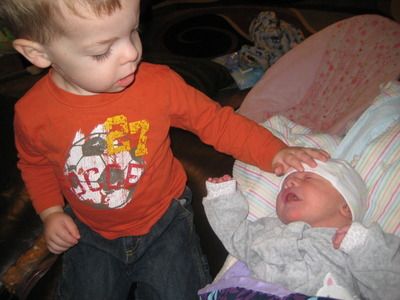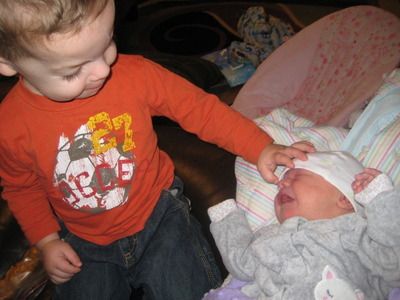 I had to stop him when he started going for her eyes. :)
And now for a few things I've learned this week:
1. I'm not destined to have fast deliveries. This may change my plans of how many kids we're gonna have.
2. My children are all going to have huge heads. The pediatrician today informed me that Elsie's is in the 90th percentile...that explains a lot!
3. My husband is awesome. He was a rockstar during the whole labor and delivery and knew exactly what to say to help me keep going. I chose good.
4. I love my bed. And I look forward to sleeping more than 1 hour at a time in it. Hopefully sometime soon.
5. I have awesome family and friends who've come to visit and bring meals and show up unannouced to clean my house. And a special thanks to Jen Garbett for being there during the whole delivery and (even though you were working :)) and keeping my husband sane.
Now time to figure out how to handle two kids while Russ is at work every day. Wishing these next few days will last forever!