So I've learned in the last two weeks that our day goes a whole heck of a lot better if we leave the house in the morning. I'm not going to lie, I kind of dread packing up both kids and heading out because it's a lot of work, usually one of them is crying by the time we pull out of the driveway and I never know how things are going to go once we reach our destination. But Owen needs to get out so I just do it!
We got a zoo membership which I'm excited about. We've gone once a week since we've had it. The best part is that we can go into the zoo an hour before it officially opens which means right around the time my kids start getting cranky is about the same time that it starts to get crowded, so we just leave and don't have to feel bad about only staying an hour or two. Score!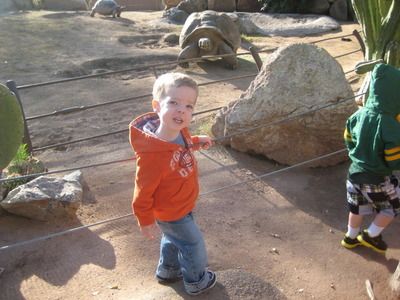 I'm pretty sure that turtle is bigger than Owen.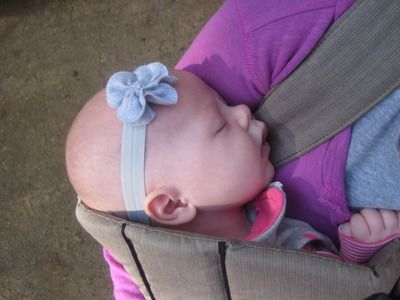 Out!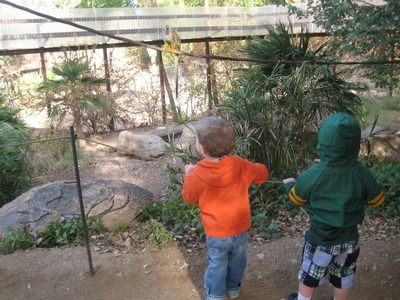 Can you see the little monkey they are looking at? They were jumping all around and the boys thought it was so cool!
Owen was most excited about the tiger he saw close up this morning.
I tried going to music time at the library last week, which ended with Owen having a major meltdown and me literally dragging two screaming children out with lots of judgemental mothers staring at me. I won't be doing that without another adult any time soon!
Happy boy before the meltdown. "Two A's!!!"
And yesterday I went to check out the new Sprouts that opened by our house (yay!), got a huge load of groceries and got them all checked by the checker only to realize I didn't have my wallet with me. Sigh. The lady said she'd hold them for me. I got back 20 minutes later with my wallet and the same checker didn't remember who I was (seriously?) and it took me 15 minutes of holding up the line to get my groceries back! Luckily the kids were good for that trip.
We took a family walk Sunday night since the weather has been beautiful lately. Both kids were happy campers which I didn't expect...success!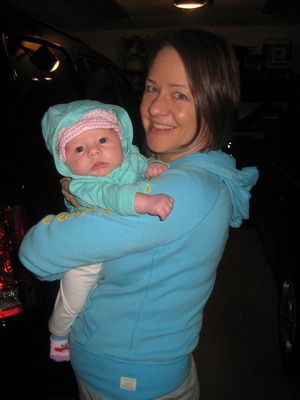 About to go for our walk. Look how chubby she's getting!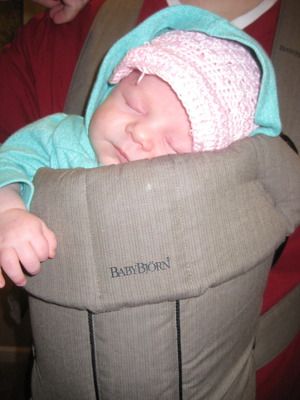 Out again! Whoever invented the baby bjorn is a genius.
Life sure is an adventure right now and I always have some "fun" story to share with Russ when he gets home! If I try really hard to keep a positive attitude through it all it really isn't too bad.
I've been especially grateful for friends who have let me and the kiddos crash their house every once in a while just to hang out, especially when they make me feel like I'm not inconveniencing them and that they're glad I'm there. Those are the best kind of friends! And even though Elsie is a monster for most of her awake time, I'm grateful that she's sleeping like a champ (for the most part) at night. I'm also grateful that Owen is a forgiving little boy and that Elsie won't remember this phase of her life. :)